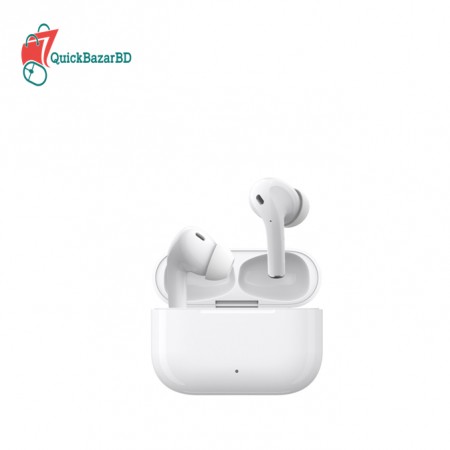 Baseus W3 TWS True Wireless Bluetooth Earphone With HD Mic Earbuds
| | |
| --- | --- |
| ঢাকায় ডেলিভারি খরচ | ৳ 50.00 |
| ঢাকার বাইরের ডেলিভারি খরচ | ৳ 100.00 |
Feature:
Shallow in-ear noise reduction physical noise reduction system effectively reduces environmental noise and fits Asian humanity
Hi. Fi immersion sound quality customization 10mm moving coil unit has a wide sound field, three-band balance and pure original sound
Audio and video synchronization, low latency, advanced Bluetooth 5.0 solution, anti-interference, stable transmission, audio and video synchronization.
Low latency, clear calls without interference, MEMS micro-electric microphone, high sensitivity and clear radio, no fear of noisy
18-hour composite battery life listening to music continuously connects to the large-capacity charging compartment to replenish the battery at any time. With the low-power Bluetooth protocol, it can continuously listen to songs for 18 hours without going online, and wait for up to 300 hours.
Specification:
Brand: Baseus
Model: W3
Bluetooth Version: V5.0
Earphones type: Earphone
Materials: ABS, Silicone
Functions: Others, Phone call answering, Support music
আপনি ঢাকা মেট্রোপলিটন সিটির ভীতরে হলেঃ-
ক্যাশ অন ডেলিভারি/ হোম ডেলিভারি।
ডেলিভারি চা্জ ৬০ টাকা।
পণ্যের টাকা ডেলিভারি ম্যানের কাছে প্রদান করবেন।
অর্ডার কনফার্ম করার ৪৮ ঘণ্টার ভিতর ডেলিভারি পাবেন।
আপনি ঢাকা সিটির বাহীরে হলেঃ-
কন্ডিশন বুকিং অন কুরিয়ার সার্ভিস এ নিতে হবে।
কুরিয়ার সার্ভিস চা্জ ১২০ টাকা বিকাশ/ নাগাদ/ রকেট এ অগ্রিম প্রদান করতে হবে।
কুরিয়ার চার্জ ১২০ টাকা আপ্রদান করার ৪৮ ঘন্টা পর কুরিয়ার হতে পণ্য গ্রহন করতে হবে এবং পণ্যের টাকা কুরিয়ার অফিসে প্রদান করতে হবে।
বিঃদ্রঃ- ছবি এবং বর্ণনার সাথে পণ্যের মিল থাকা সত্যেও আপনি পণ্য গ্রহন করতে না চাইলে কুরিয়ার চার্জ ১২০ টাকা কুরিয়ার অফিসে প্রদান করে পণ্য আমাদের ঠিকানায় রিটার্ন করবেন। আমরা প্রয়োজনীয় ব্যবস্থা নিব।